New partnership launched between Pacific Rugby Players and Waikato Institute of Technology to support players pursuing higher-level education.
The Pacific Rugby Players Association has entered a partnership with the Waikato Institute of Technology (Wintec) to provide the Pacific rugby players around the world with quality, customised education options.
The two organisations have been working together for the last six-months to build the foundation from which to provide players with support to enrol and access learning opportunities.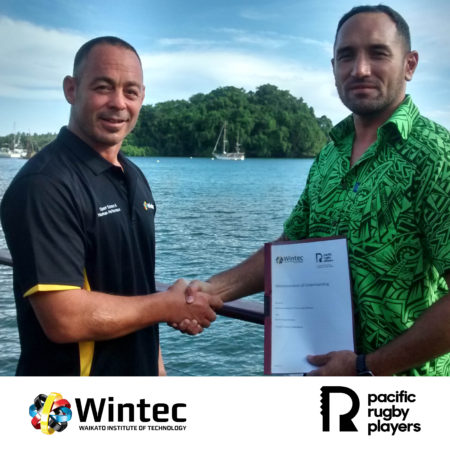 Aayden Clarke, Pacific Rugby Players – Regional Personal Development Manager says the Memorandum of Understanding partnership with Wintec came about through wanting to work with a reputable tertiary education partner with already established networks in the islands, and importantly, a willingness to understand the time pressures of professional rugby players
"Pacific Rugby Players has a desire to invest  genuine effort in the education space, to ensure any player wanting to better themselves through education is given every chance to be successful. Wintec is key to supporting these efforts through its existing relationships with Fiji National University and others across the Pacific providing key contacts and networks in the islands. It's also vital to us that there is a global reach and Wintec has the ability to provide learning in the online space for the players" says Aayden.
Players will be able to access personalised foundation learning opportunities as well as higher level diploma, degree and post-graduate qualifications. These will be delivered both in the islands and online  from Europe to Japan and across the world. The players can access their study through the many distance learning options Wintec offer.
Aayden says Wintec's Centre Director for Sport Science and Human Performance and former Fijian Rugby captain Greg Smith has been instrumental in getting this initiative and partnership off the ground.
Greg Smith says of the partnership: "I have a huge passion, not only for Fiji rugby, but all Pacific rugby. There are many barriers that often arise when studying while playing rugby professionally. It's great for us to play a part in positively influencing the future lives of the emerging, current and past players of all the pacific rugby nations."
Established in 2013, Pacific Rugby Players (formerly PIPA) looks after the collective welfare interest of national representatives of Fiji, Samoa and Tonga as well as the many Pacific island professional rugby players worldwide.
Under the guidance of Personal Development Manager, Gaylene Finekaso, the Fiji Warriors squad preparing for the 2017 Pacific Rugby Cup have been learning about managing their money.  On Tuesday 14th Feb they went through a financial literacy session with Mary Berwick Microfinance officer of the Westpac bank.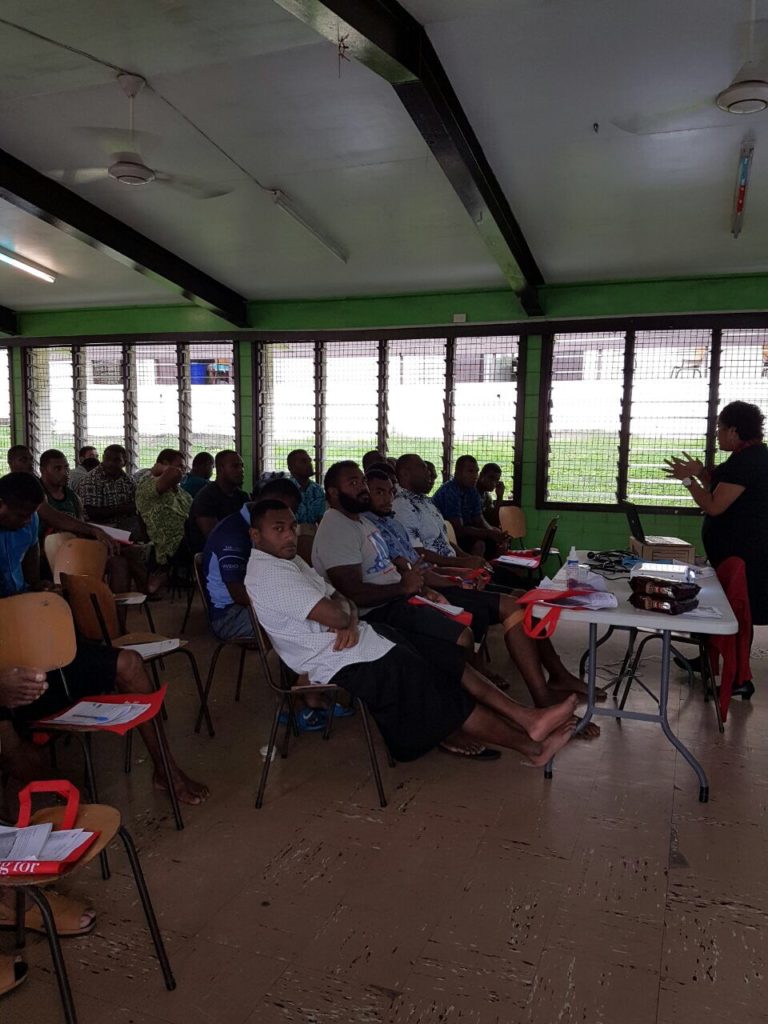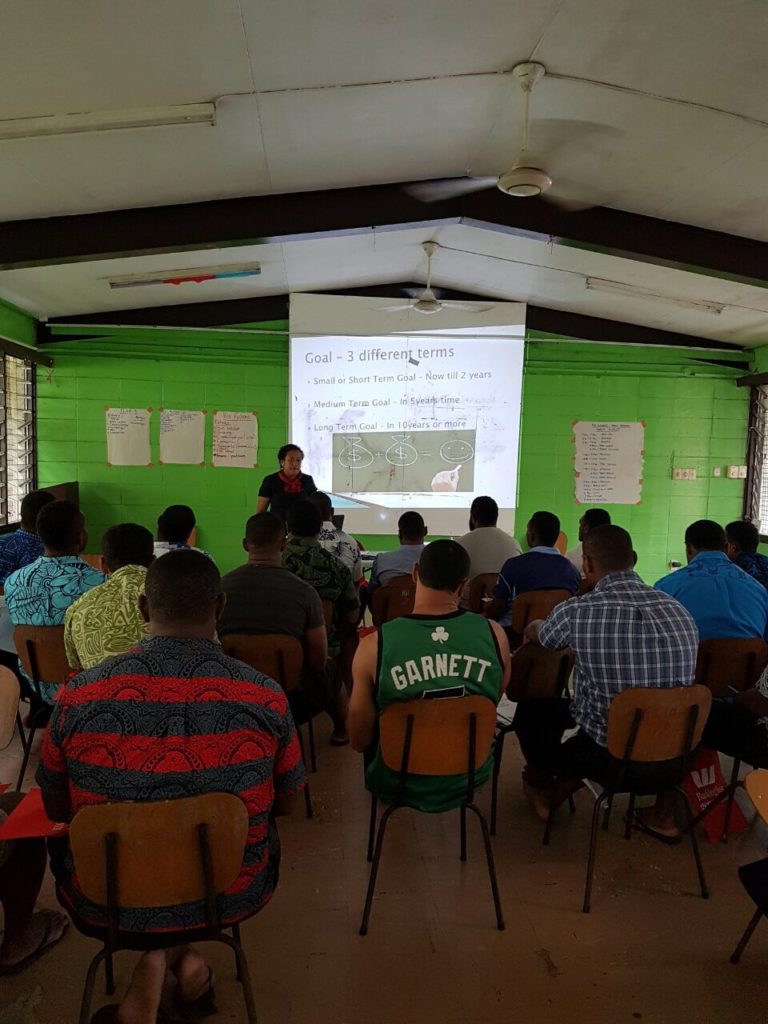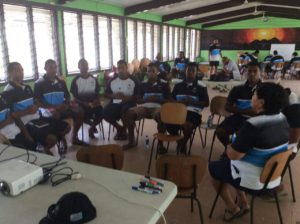 Players were taught how to budget and save their personal finances. Practical information was also offered to the players on the implications of the use of debit and credit card on one's budget, and tips were presented on what to consider when borrowing money. Feedback from the players was that they found the information relevant and very useful to their needs.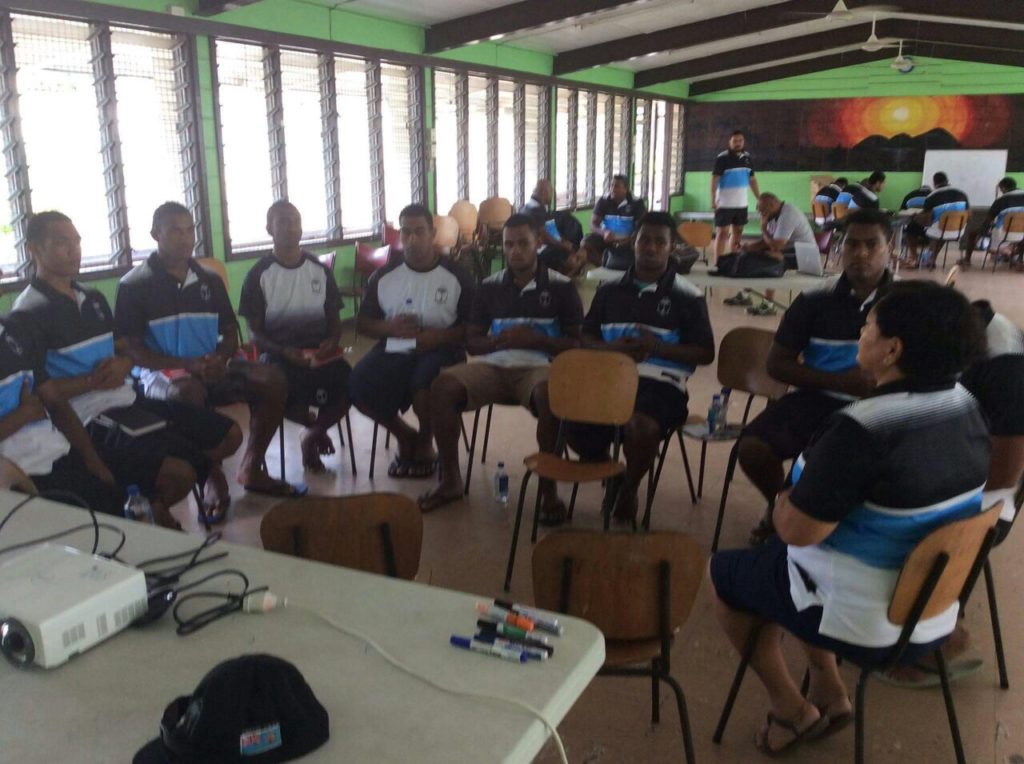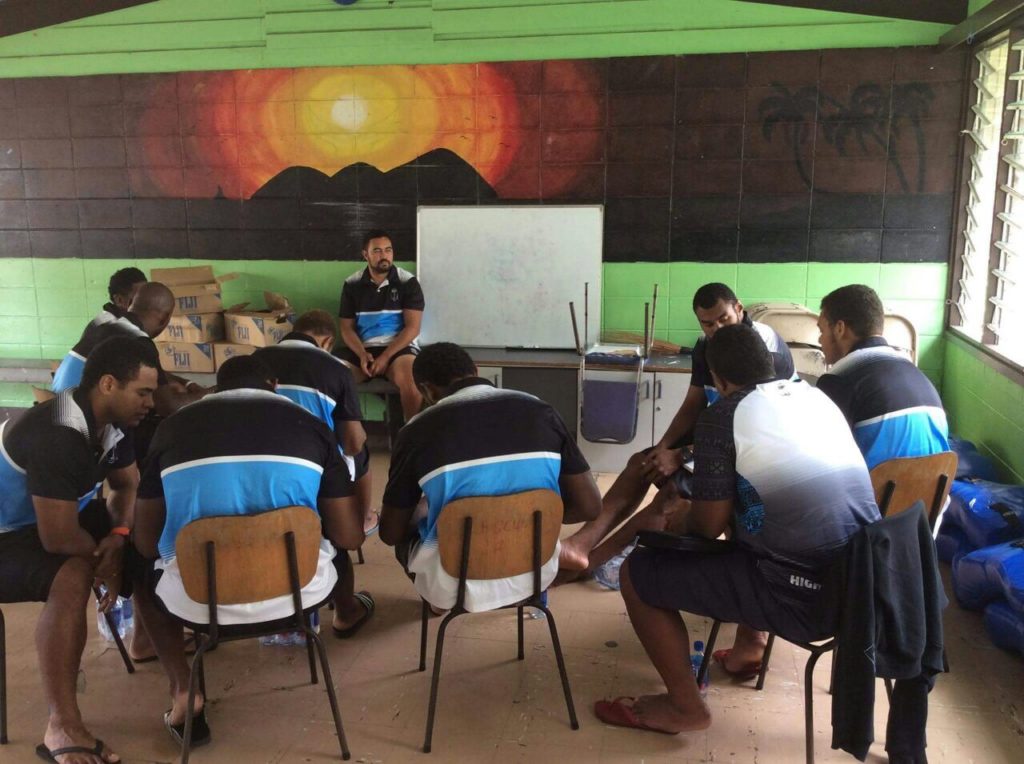 The EPP player group met in Suva for a 2-day camp. Personal Development sessions were held for the two cohorts by Personal Development Manager, Gaylene Finekaso.
The Year 1 cohort session focused on career planning with regards to their off-field development needs. Players clearly identified where they wanted to be in the short-term (2-5 years) and long-term (10 years). This activity built on the goal setting session that the players engaged in during camp 1 in late January.
The Year 2 cohort spent time in a group activity identifying enabling and hindering player behaviors within a semi-professional and professional environment. The activity focused on key areas, such as finances, drugs, wagering, stress and personal well being, relationships, and social media. Key attitudes and behaviors were identified and solutions were provided by the players.