About Us
Established in 2013, Pacific Rugby Players looks after the collective welfare interest of  male and female national representatives of the Fiji, Samoa and Tonga as well as the many pacific island professional rugby players worldwide. Pacific Rugby Players aims to ensure that both current and former players contribute to the success of Pacific Island Rugby both on and off the field.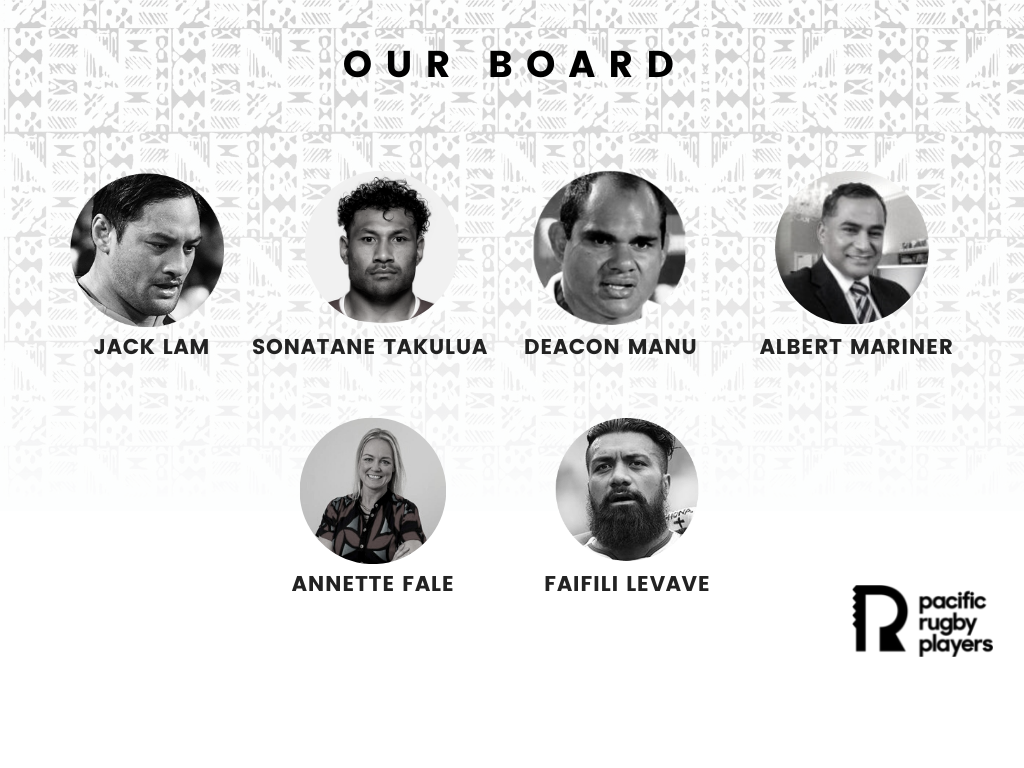 All players who have represented or are eligible to represent either Tonga, Samoa, or Fiji at 7's or 15's make up the membership of Pacific Rugby Players. Pacific Rugby Players is governed by the players. There are 7 nominated representatives who ensure that the players voice is communicated and respected. The current Pacific Rugby Player board representatives are: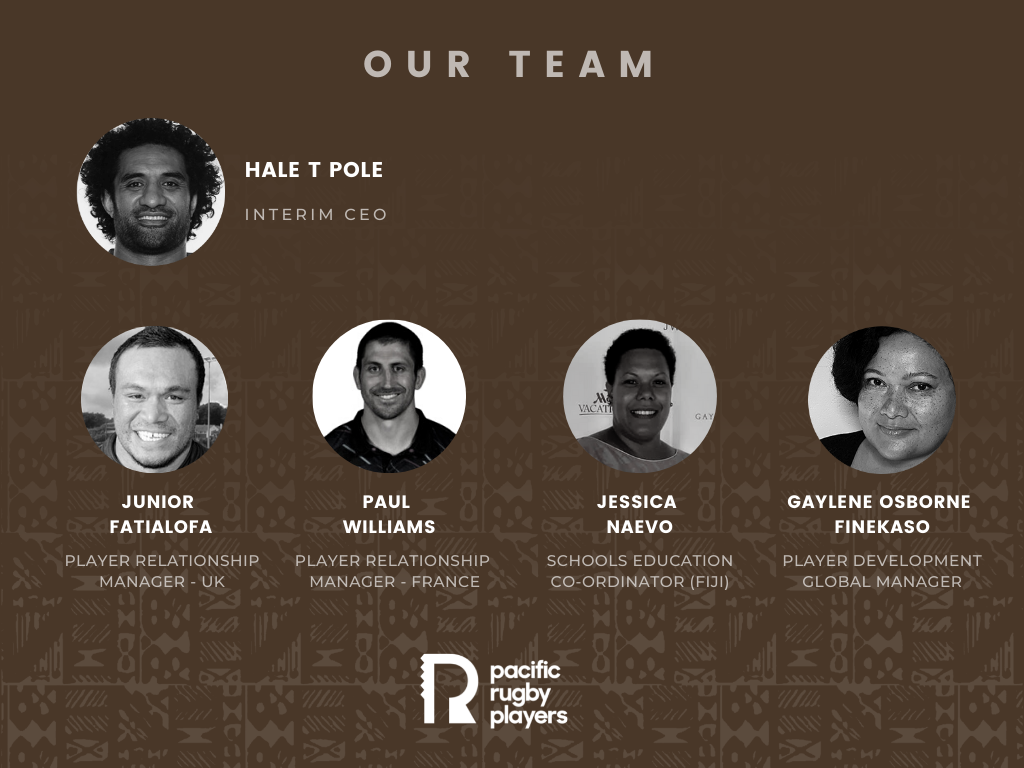 Our hard-working team ensures the welfare of Pacific rugby
players is looked after at home and overseas.